Tents & Shelters
Storage Tents
Storage sheds are easy set up and takedown, very portable, and great protection for your car, truck, boat, snowmobile, motorcycle, RV or heavy machinery. You will be amazed at how inexpensive storage sheds can be when you compare them with the cost of a conventional, permanent structure.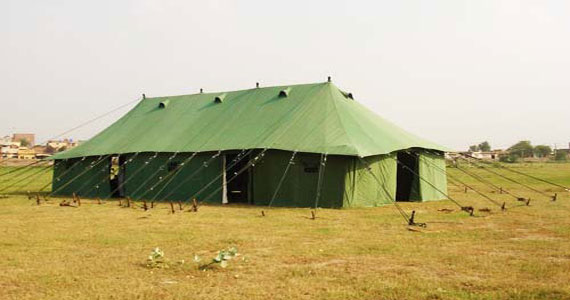 Our storage sheds provide protection from: Sun, Wind, Rain, Snow, Ice, Tree Sap, and Birds. Additional uses include instant greenhouses, classic car shelters, grain or hay storage, animal shelters, instant storage sheds, cement curing, and as a camp or temporary housing.

Storage sheds covers are available in Commercial Grade Poly or Industrial Grade Poly material. The covers are U.V. Treated, mildew-resistant, color fast, have reinforced stress points and feature a rugged "Rip Stop" double laminated material. Standard Poly covers are available in Silver Gray, Slate Blue, White, Tan, Forest Green, and Greenhouse Clear. Sizes from 5' to 60' Wide, up to 30' High, and any Length. Custom sizes and colors for storage sheds are available.

All storage sheds units include a Galvanized Steel frame, reinforced cover, double zipper door, endpanel, anchor kit, all hardware, and easy to follow instructions. A standard storage shed will take 2 adults approximately 3 hours to construct using ordinary household tools.